Convert your CDs to MP3 or .wav
You can convert a single track, select multiple tracks or the entire cd at once. A very simple program that yields fast and accurate results.
CD Album Data & Cover Images
Automatically retrieve CD album information from online CDDB database including CD cover images are retrieved through Amazon Web Services for your convenience
MP3 Tagging
Automatically tagging of your converted MP3 tracks.
Installer / Uninstaller
Simple install/uninstaller included. This Program is completely spyware and adware free and is distributed as freeware.
OS Operating System
Windows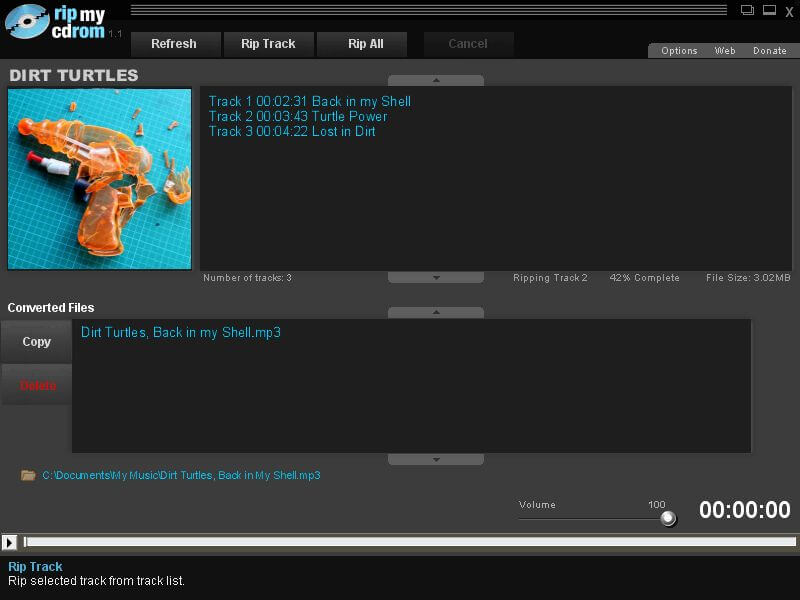 Consider supporting Rip My CDrom freeware.
"Freeware can only be developed, hosted and distributed with the support of its users. Consider supporting future development by donating through paypal or cryptocurrency."

BTC: 19AijC7SYoTf45ptnHhjMha9QZWDYsGY5K
ETH: 0x70c8e11c2a6e2a81776D6b044dEA3F2CF9d7eE61
Thank You for your support
For more information on other free tools we create visit www.digitalliquid.com